[CFP] SCALE special issue : collecting the Locked Memories of Wuhan, Hubei (China)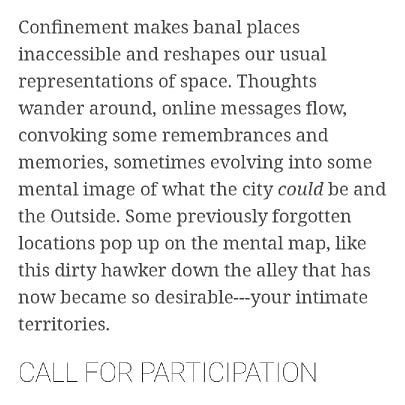 We are collecting the locked memories of #Wuhan with @dinoboat who still currently in the quarantine zone after a month.
We have already received great pics and text. All will be published in the next issue of Scale Quaterly.
To all friends, contributions welcome until March 16th! Send some love to Wuhan!
Links are forbidden on Instagram so head to @qihardware website to read the call.
#wuhan #hubei #hankou #wuchang #hanyang #china #covid19 #coronavirus #quarantine #writings #publishing @ Wuhan, China
This text was originally published in facebook-page.