Current Affiliations
Academia & Research
Mar 2018 – NOW IXXI (Institute for Complex Systems), France. Research collaborator on data visualization at IXXI, a research center located at ENS de Lyon which promotes multi-disciplinary approaches (social, life and earth sciences) to address contemporary challenges such as climate change, algorithmic governance, etc. Work includes the creation of the Micro Meso Macro conference and the Atlas of Data on Earth.
Feb 2017 – NOW EPFL (École polytechnique fédérale de Lausanne), Switzerland. Postdoctoral Researcher at Institute for Area and Global Studies of the College of Humanities. Mapping the evolution of urban spaces for making and manufacturing in urban China (network ethnography and data visualisation). Project funded by Swiss National Fund (FNS) - mapmakers.space/
2016 - 2017 LIRIS, INSA/CNRS, France. Post-doctoral researcher in IHM at Situated Interaction, Collaboration, Adaptation and Learning (SICAL). Research called Meta Education about designing visualization dashboards to monitor the use of mind mapping in the classroom github.com/sical/meta-education
2016 CNU Section 23, France. Qualification for the grade of Assistant Professor of Geography - Géographie physique, humaine, économique et régionale
2014 – 2015 Telecom ParisTech, Paris Postdoctoral Researcher Coordination of fieldwork in China for the project Open Innovation Models in Urban China (OPIMPUC) funded by the French Research Agency (ANR). Leading the research team to visit places & interview key players of the current transition from traditional manufacturing to social and technological innovation in Shanghai, Shenzhen and Nanjing.
2012 – 2014 Telecom ParisTech (Ph.D.), Design of a data visualisation toolkit – The case of Internet memes on the Chinese social network Sina Weibo - "We develop a data mining and visualisation toolkit to study how the information is shared on online social network services. This software allows to observe relationships between conversational, semantical, temporal and geographical dimensions of online communication acts." Doctor of Philosophy in Information Systems (Management) http://clementrenaud.com/phD
2011 – 2014 Sharism Lab, Hong Kong Cofounder/ Research Lead. Founded with members of the Chinese Blogger Conference and Wikipedia China, Sharism Lab was a research initiative that uses social networks analytics to understand the role of the Chinese Internet in the global economics of information sharing. http://sharismlab.org
Peer-Reviewed Journal Articles
Maigret, Roszkowska and Renaud (2017) Shanzhai Archeology. INMATERIAL : Diseño, Arte y Sociedad 2, no. 4 - link
Renaud (2017) Technologies de lecture et d'écriture des faits sociaux: Un retour d'expérience sur l'usage de données pour l'étude de l'Internet en Chine - Sociologie et Sociétés (to be published)
Renaud (2017) L'assemblage comme forme d'innovation - La fabrication d'un selfie stick à Shenzhen. Techniques & Cultures, n°67. EHESS
Fernandez, Puel and Renaud (2016) The Open Innovation Paradigm: from Outsourcing to Open-sourcing in Shenzhen, China. International Review for Spatial Planning and Sustainable Development 4, 27–41. doi:10.14246/irspsd.4.4_27
Renaud (2016). Méthodologies d'analyse et de visualisation de la circulation des mèmes Internet. In Les Mèmes Langagiers, Revue Française de Linguistique pp. 1–25, Paris, France. link
Renaud, Puel & Fernandez (2016). Topogrammes : les mèmes Internet ont-ils un mode de propagation spécifique ?, Réseaux, 2016/1(195). 10.3917/res.195.0107 link
Renaud C., Bahde G., (2015) Topogram, un outil collaboratif de cartographie et de visualisation spatio-temporelle des réseaux, Mappemonde
Academic Conference Papers
Renaud C & Bahde G (2017). From Davos to Beijing : the historical trajectory of the concept of sovereignty in Internet territories - 1st conference on Computers Network History, Lugano (Switzerland)
Renaud C. That's you here on the map : introducing results to network participants (2017) In RECSNA17 : Recent Ethical Challenges in Social Network Analysis - 5-6 Dec 2017, Paris (France)
Renaud, Clément, Monique Bolli, Marc Laperrouza, and Florence Graezer Bideau (2017) Making the City: Re-Assembling Spaces of Manufacturing. CHI17
Carrillo, Rubiela, Clément Renaud, Yannick Prié, and Élise Lavoué. "Dashboard for Monitoring Student Engagement in Mind Mapping Activities." In Advanced Learning Technologies (ICALT), 2017 IEEE 17th International Conference On, 433–437. IEEE, 2017.
Carrillo R., Renaud C., Prié Y. and Lavoué E. (2017) - Tableau de bord pour le suivi de l'engagement des apprenants lors de la construction de cartes mentales. In EIAH 2017, Strasbourg.
Renaud (2016). Topogram: a web-based toolkit for spatiotemporal network analysis of online activities. In Netspring Lyon 2016, Lyon - link
Renaud (2016). Topogram, Social Network Analysis for Humans. In FOSSASIA16, Singapore.
Renaud, Luis (2016). Open Innovation, Closed Business: Grassroots innovation process and places in China. In GeoInnov 2016 - Geography of Innovation Conference, pp. 1–25, Toulouse, France.
Renaud, Fernandez, Puel (2016). Open Innovation Models in Urban China. In GeoInnov 2016 - Geography of Innovation Conference, pp. 1–25, Toulouse, France. - link
Renaud, C., Puel, G., & Fernandez, V. (2016). Changing the Culture of Innovation in Shanghai: Open Innovation Spaces. In GeoInnov2016. Toulouse: EUROLIO. - link
Renaud, Fernandez & Puel (2015). Learning in the fab city : open innovation and the renewal of manufacturing in Shenzhen. In i3 Conference 2015, pp. 1–10, Paris, France.
Renaud (2014). Meme observation and classification on a large corpus of tweets from Sina Weibo Memes on Sina Weibo. In Chinese Internet Research Conference 14, pp. 1–9, HK.
Renaud, De Seta (2014). Memes as methods: A dialogue between ethnographic and data mining approaches to user-generated content on the Chinese Internet. In Chinese Internet Research Conference 14, pp. 1–10, Hong Kong.
Renaud, Fernandez, Puel (2013). Mèmes internet et réseaux sociaux chinois : état des lieux et perspectives d'analyse. In AIM Conference 2013, pp. 1–25.
Data Visualization & Creative Coding
2017 - Shenzhen Maker Map
Maps of major places for making electronics in Shenzhen, China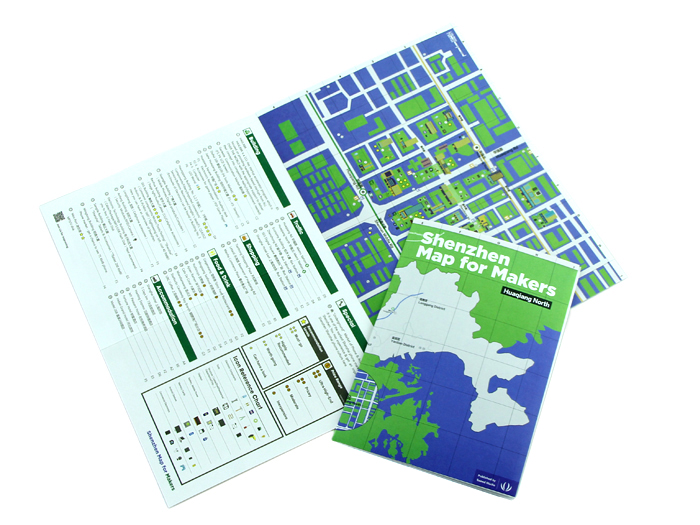 2016 - Topogram
Topogram is an open-source software (SaaS) that offer visualization of complex text data as semantic, social and geographic networks. Topogram is available as a web service at topogram.io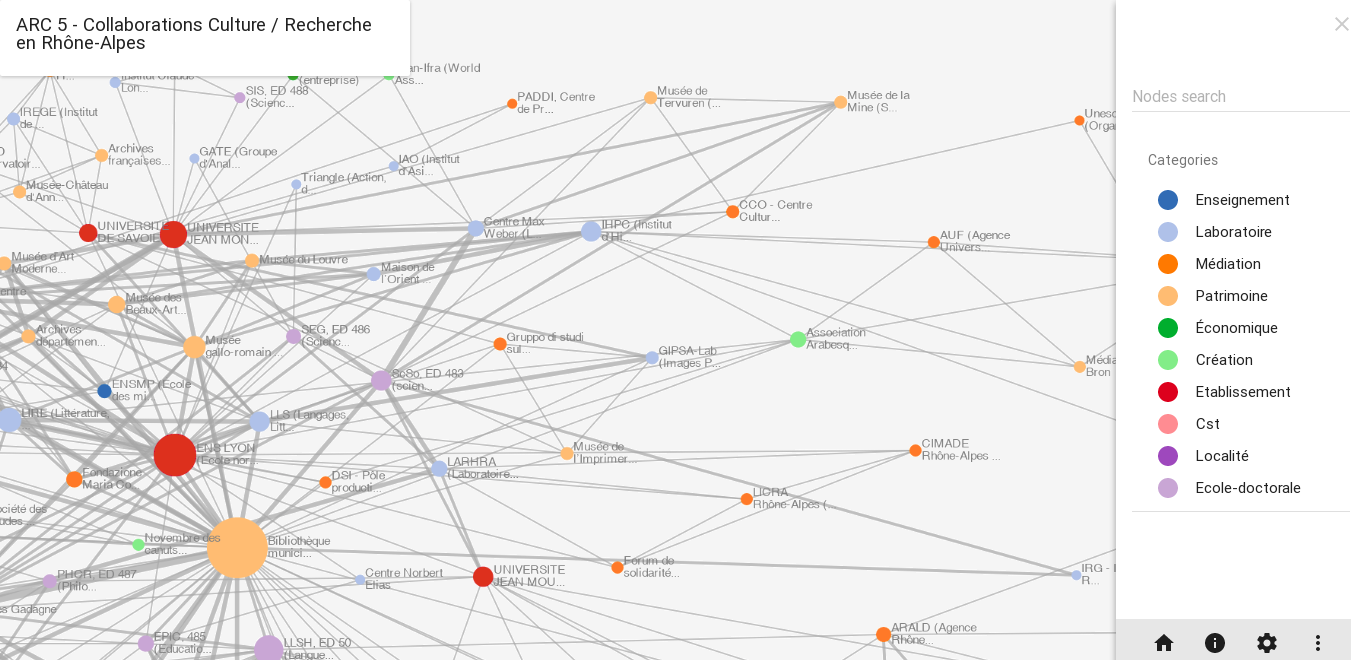 2016 - Meta Education
Meta Education is a dashboard to monitor and visualize the activity of learners using mind mapping software in the classroom github.com/sical/meta-education
2016 - Cartographie Historique des Universités en Europe
Attempt to map spread of universities over Europe during the last centuries. clementrenaud.com/carto-univ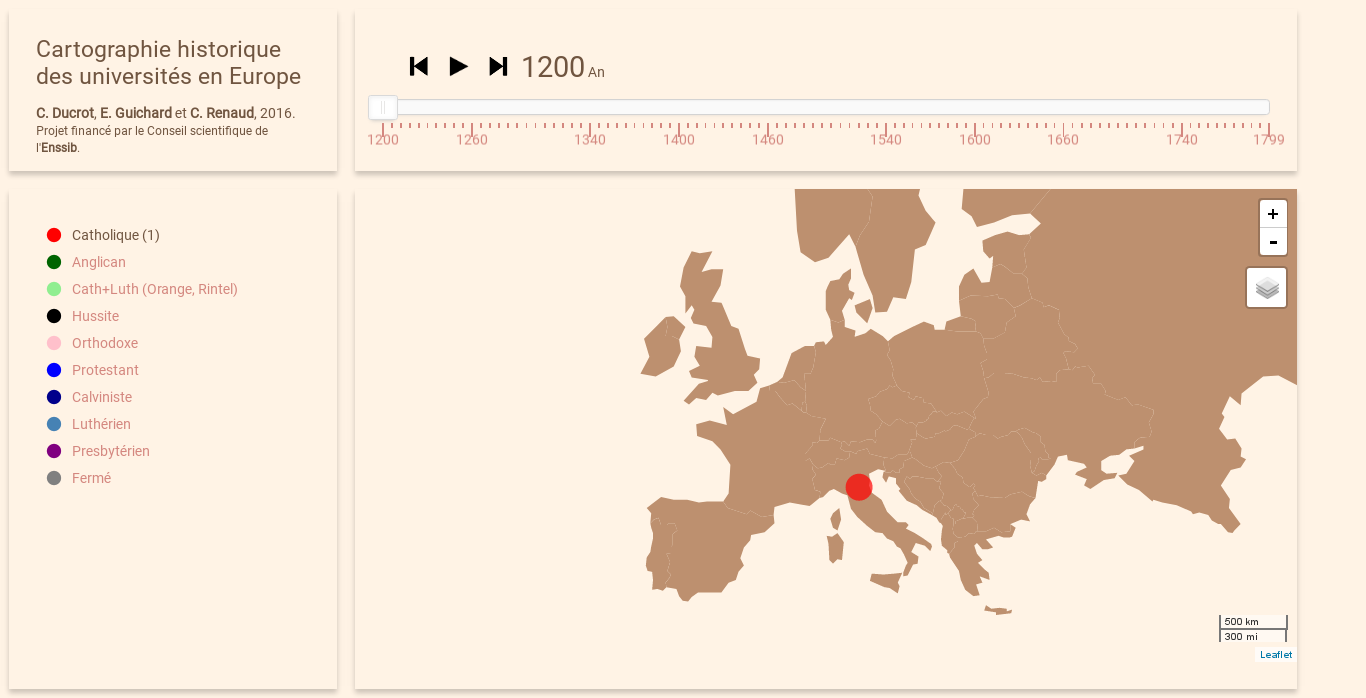 2014 - Junkware
Generation of text and 3D models based on patents data. junkware.io
2014 - d3-china-map
d3.js map templates for Chinese territories github.com/clemsos/d3-china-map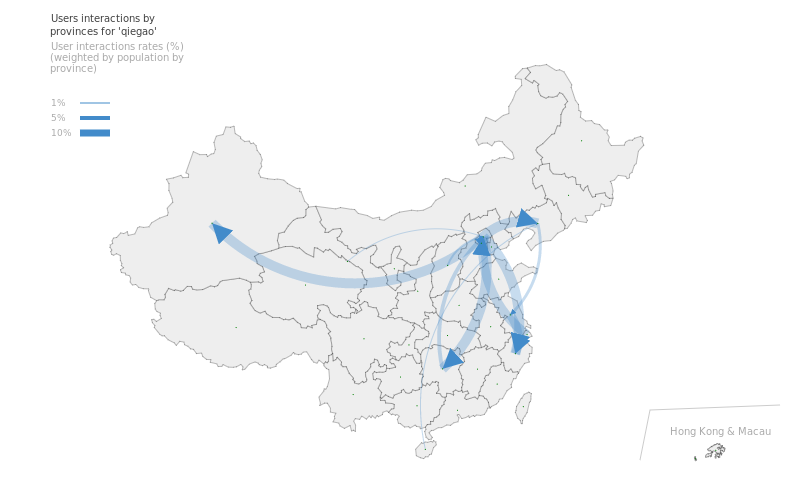 2013 - Aether Mashup
Open-source hardware wifi sniffing and streaming device. bitbucket.org/clemsos/ethermashup-device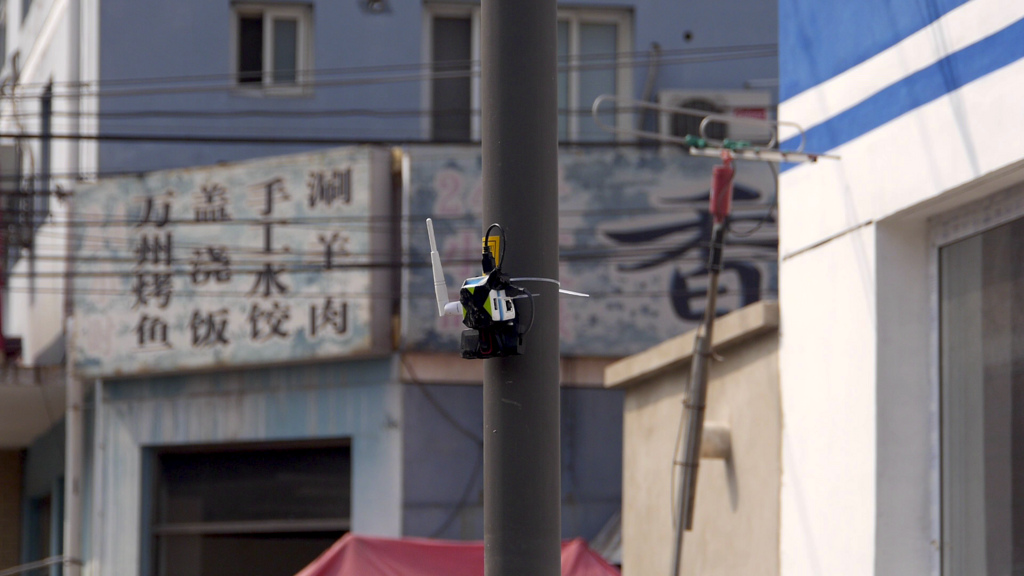 2012 - Echidna
Visualization dashboard of real-time trends from social network Sina Weibo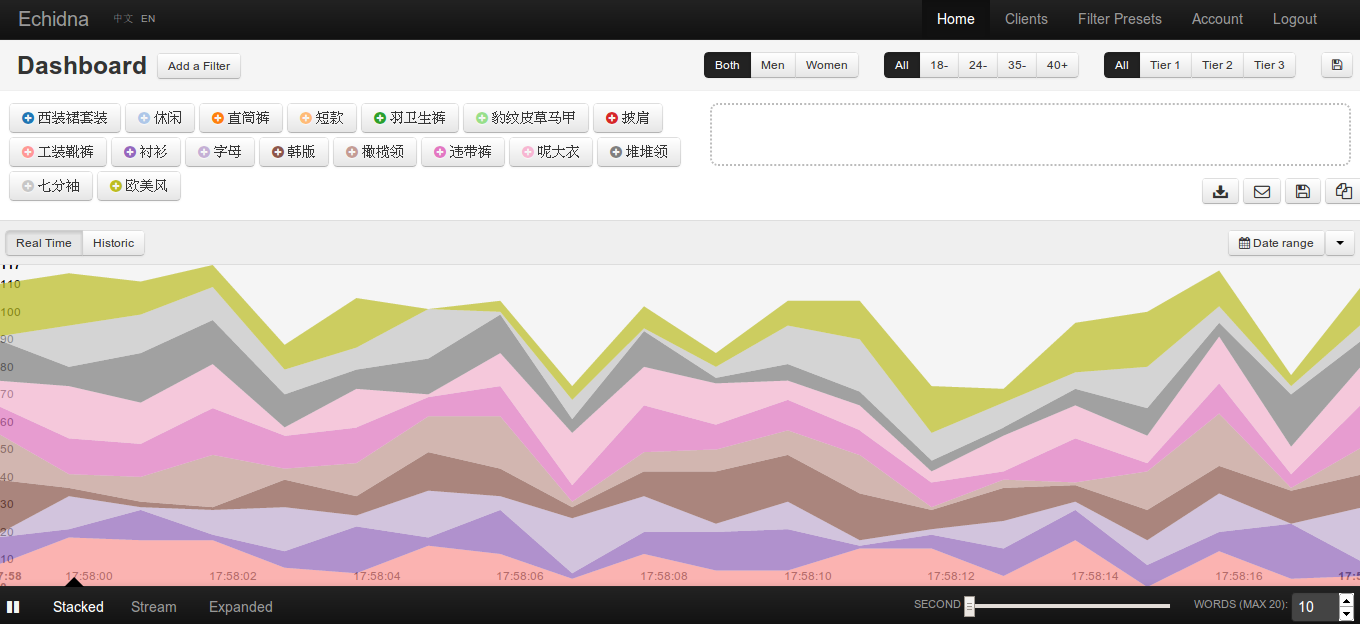 2011 - Emotional China
Experiments about sentiment analysis classificator for Chinese language. https://github.com/sharismlab/emotional-china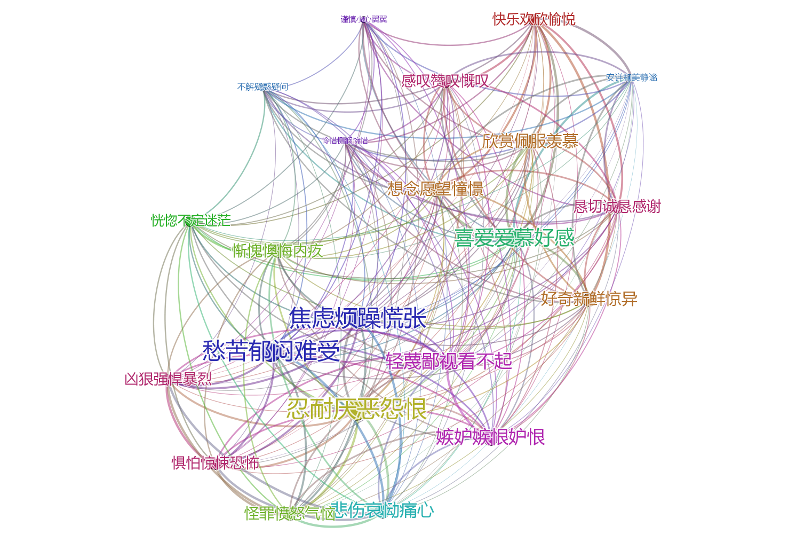 2008 - Humble Stories
Creation and development of Humble Stories.com, an experimental social geo-localized network using data visualization and 2D barcode data collection to relate the daily life in the artistic village of Songzhuang in Beijng, China.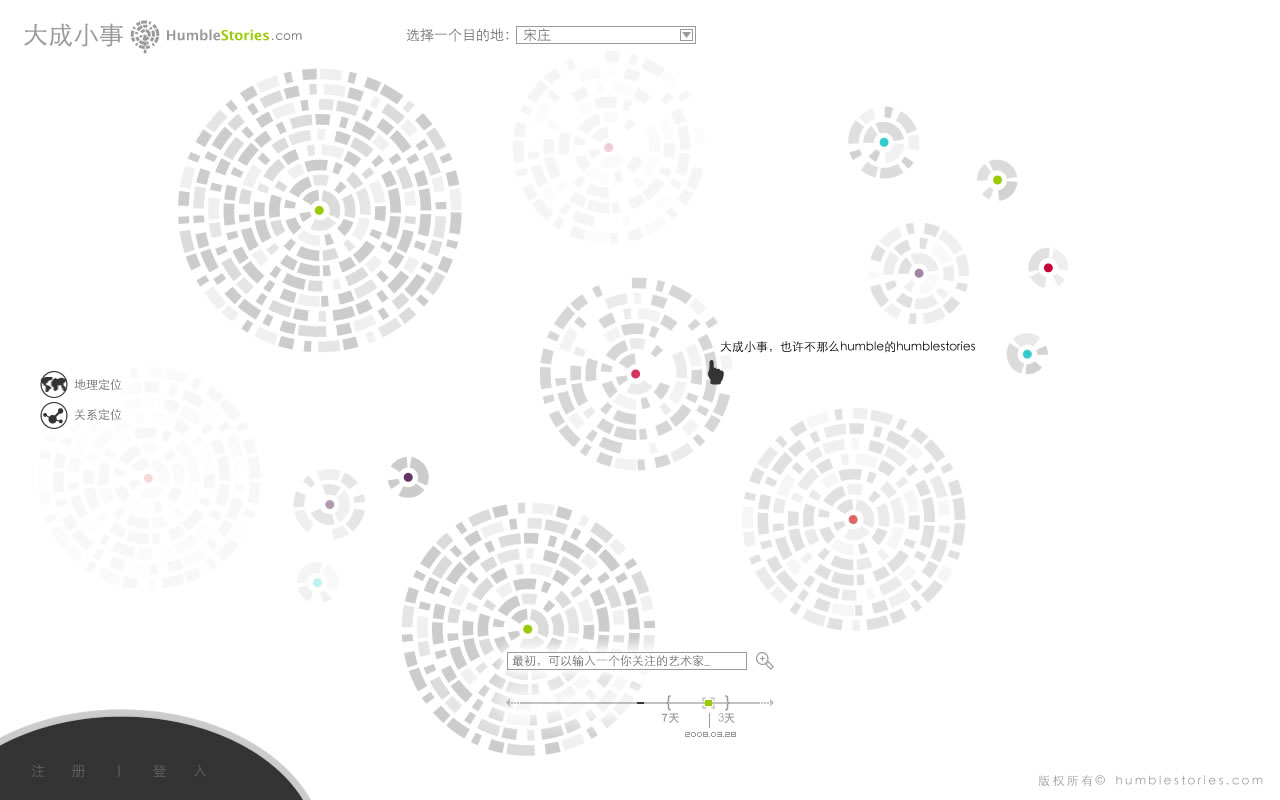 Art, Media & Web
2016 – NOW Disnovation Curation, development and collection in the art collective Disnovation : 'disnovation.org working group aims to disrupt, pervert, and complexify the discourses on technological innovation.' disnovation.org
2015 - 2016 #NewPalmyra / Protocultural (Global) Community events and online development for New Palmyra : Digital Archeology, Publication and reuse of 3D models for the antic site of Palmyra, Syria. newpalmyra.org
2012 – 2014 Art+Tech Residency Program (France-China) Initiate, raise fund and coordinate a residency program for art, research & technology between France and China. Exhibitions in CMODA, Beijing Design Week, V-Art Center, One Space, Shanghai Maker Karnival, etc.
2011 – 2012 Jue Labs (Shanghai) Lead Developer Manage the development and design team of Jue.so, a crowdfunding website for artists and designers in mainland China. jue.so
Exhibitions
Museum L, Louvain-la-Neuve, 2018 (BE)
Solo Exhibition, Watermans Art Center, London 2018 (UK)
Fake, Science gallery, Dublin, 2018 (IR)
Feedback #2, Humboldt-Universität zu Berlin, 2018 (DE)
Stereolux, Nantes, 2017 (FR)
FeedBack #1, West Gallery, The Hague, 2017 (NL)
Kunsthaus Langenthal, 2017 (CH)
Galerie Charlot, Paris, 2017 (FR)
Mapping Festival, Geneva, 2017 (CH)
The Working Promesse, Internationale Design Biennale, Saint-Etienne, 2017 (FR)
One Space, Shanghai, 2014 (CN)
Shanghai Maker Karnival, Shanghai, 2014 (CN)
Smart City Biennale at Chinese Museum Of Digital Arts - Beijing, 2012 (CN)
RAWR! at CaoChangdi - Beijing Design Week - Beijing, 2012 (CN)
Mogashan Rd, V-Art Center - Shanghai, 2012 (CN)
Community Development
2017 – NOW Lyon Dataviz Meetup : Montly professional meetings about data visualisation in Lyon, France. meetup.com/LyonDataviz
2015 - 2016 Le Club : Creative experiments with hardware & software. Monthly on-hands meetings and online publishing. leclub.github.io
2014 - 2016 Processing Lyon Lyon chapter of Processing community. Workshops, trainings & experiments with creative coding for artists and designers. p5lyon.tumblr.org
2011 - 2013 DDJ China First community about Data Journalism in China (workshops, mailing list, events, crowdsourced translation of the Data Journalism Handbook in Chinese…)
2011 - 2012 MakeSense Kickstart community in China (workshop translations, events, Mini Maker Faire Beijing 2013, etc.)
2010 – 2011 Urban China Magazine Social media and online strategy for a reference publication in the field of architecture, social geography and urban planning in China.
Teachings
2012-NOW Teaching Data Visualization : Nantes Ecole de de Design, DSAA Media Design (Villefontaine), M2 Université Jean Jaurès (Toulouse), Haute Ecole d'Art et de Design HEAD (Genève), EM Lyon, etc.
2012-NOW Université Toulouse 2 Initiation to Big Data – Case studies, data collection and visualization basics Master2 Research
2011 Ningbo Polytechnic University Creative thinking and social innovation Undergraduate, invited by Ben Koo, Qinghua University for Unesco
2011 Fudan University, Shanghai Writing for the screen : from multimedia to visualization Master Journalism
2010 Raffles Education Corp., Wuhan Web and Interactive Design Undergraduate (6 months, full-time position) - The lessons were given in both English and Chinese mandarin
2010 Wuhan University Trends and specifics of the European Internet Communication Undergraduate
2008 Wuhan Institute of Technology French language (oral and written, plus technical vocabulary courses) and French culture, Undergraduate (2 years full-time position)
Other Writings & Publications
Books / Book Sections / Chapters
L'Ecriture Exemplaire, FYP, 2018 (A paraître)
Cost of Freedom, Voices of Free Culture, Book Sprints, (Pourrières, France) 2015-2016. link
Bandits Brought Technology To This World in The Pirate Book. Aksioma – Institute for Contemporary Art, (Lubjana, Slovenia) 2015. link
Etats Généraux du Chaos. PGKO editions (Tours, France)
Magazine & Newspaper Articles
Blogs & Social Media
Education
2012 - 2014 : Doctor of Philosophy (Ph.D.) in Management & Information Systems, General - Telecom ParisTech.
2007 - 2008 : M2 Pro - Création et édition numérique - Université Vincennes-Saint-Denis (Paris VIII)
2006 - 2007 : M1 Research - Medias & Communication - Université Michel de Montaigne (Bordeaux 3)
2005 - 2006 : Licence - Communication - Université de Montréal
2003 - 2005 : L1/L2 - Cultural Mediation & Communication - Université Nancy 2
2002 - 2003 : Journalism - CNED (France) National Center of Distance Education
2001 - 2002 : Fine Arts (First year) - Ecole Supérieure de l'Image, Poitiers
Languages
French : Native, Published works
English : Full proficiency, Published works
Chinese : Professional proficiency, HSK level 5 (C1)
German : Basic conversation
Computer Skills
Data Analysis : Python (Pandas, NetworkX), R, Redis, SQL, Mongo, etc.
Visualization/UI : d3.js, Redux/React, Processing, Gephi, Open Frameworks, Angular, etc
Graphics : Illustrator, InDesign, Photoshop, GIMP, Inkscape, etc.
Web : JS/Node, Python(Flask, Fabric), LUA/Haskell, etc.
System Admin : Bash, Docker, Ansible, Fabric (Python)
Contact Infos
Twitter : @clemsos
Wechat : clementrenaud
+33 (0) 6.43.34.56.55
+86 185 2133 4369