< Back
(Un)Locked: Memories of Wuhan is a collection of essays, poetry, fiction, photography, and drawings about life in Wuhan before and during the early days of the Covid19 pandemic.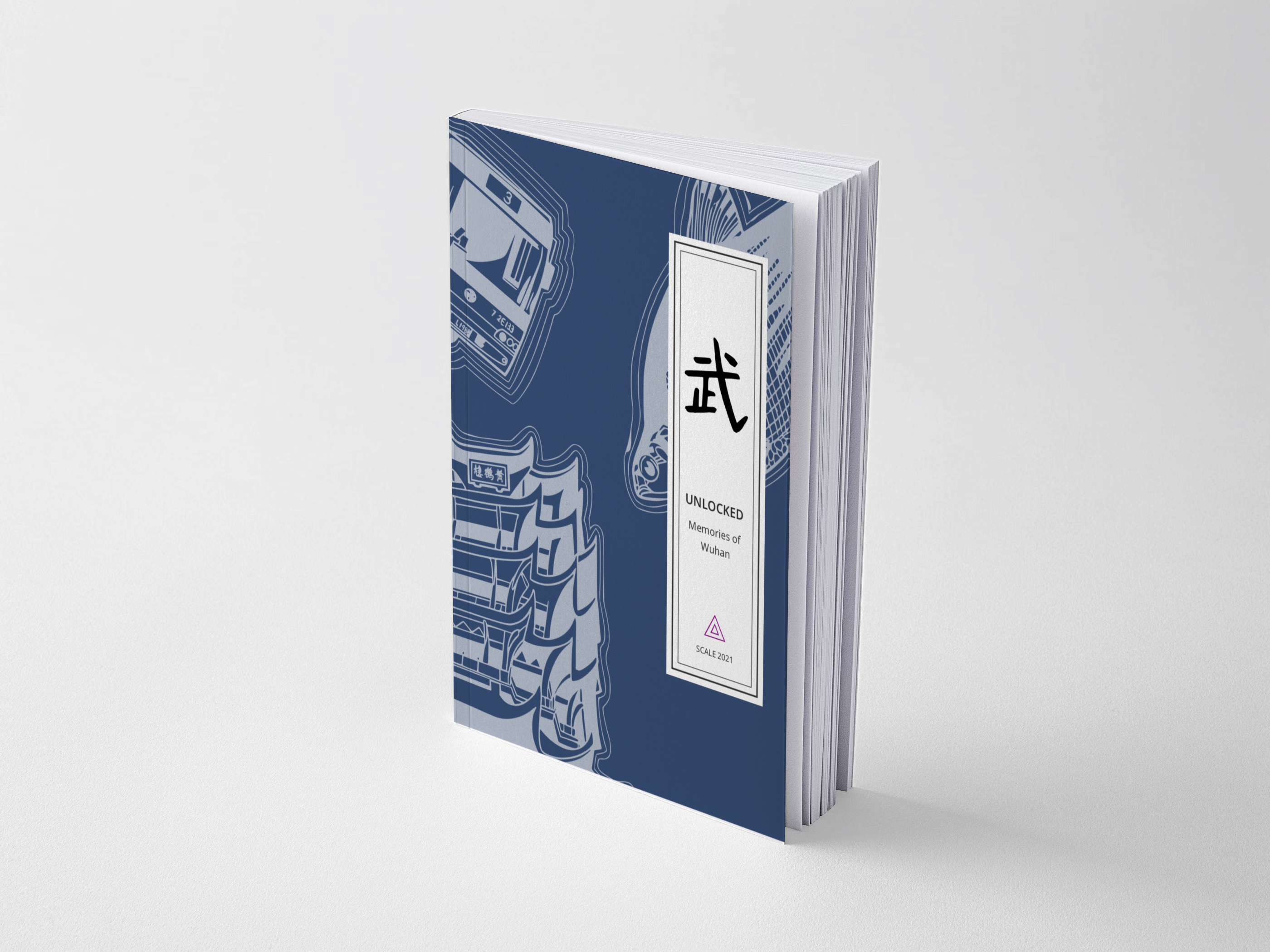 The city of Wuhan and the province of Hubei was quarantined on January 23rd, 2020. On the 26th, I left precipitously the celebrations of the Chinese New Year to get back in Lyon, France. While I self-quarantined home for two weeks, friends in Wuhan experienced what turned out to be weeks, then months of complete lockdown. Our daily discussions were made of few words, lots of link sharing and an intense sense of dread and desperation. Outside my apartment in Lyon, the winter was slowly coming to an end and everything looked worryingly normal.
The virus didn't have a name yet, but in the media Wuhan had already emerged as the plague-ridden city embodying the failure of the Chinese authoritarian regime. Inside China, the city was now the grandiose victim to be saved by all means. I had learned over the years to ignore all the China-bashing and praising. However, this time I found myself deeply affected. Wuhan had become a void for larger agendas - but its people remained invisible. The fear was making me emotional and I was strangely hurting. To me, Wuhan is where the kids go to play music, where the Chinese revolution started, and where I met my wife. A place where people struggle to live their life, like so many others.
During the last decades, viruses have been emerging by the dozens all over the globe. Humans take over the reign of animals hve pushed wildlife out of their habitats. The writing about deadly outbreaks have been on the wall. But somehow, now that it was happening the blame had to be forced upon those who were with it firsthand.
Still, I had faith in Wuhan and the people of Hubei. Their temper and strength are legendary. Wu (武) means military - martial, like in martial arts. West of Wuhan, in the mythical Wu Tang Mountains, Xuanwu aka the "Black Emperor" became a god after repenting from killing animals by washing his own intestines in a river. Later in the 12th century, the scholar Zhang Sanfeng observed a bird attacking a snake and subsequently created the 72 movements of Tai Chi Chuan. The story says he went on to live for 307 years and then acquired immortality. In the 20th century, nine young men from Staten Island named their crew after the strongest kung-fu movie fighters and marked hip-hop forever with their first album : "Enter the Wu-Tang".
As I was reaching out to friends in Wuhan I haven't seen in years, memories were coming back at me. At the same time, I was discovering how deeply the plague had affected Europe - and especially the city of Lyon. Its famous light festival evolved from votive traditions of seeking protection from the Great Plague. Walking down the rue de la Quarantaine, I could witness how diseases have played a major role in shaping cities. Looking at history, what was unfolding in Wuhan was both unique and expected.
The idea of collecting memories emerged through online discussions. In locked Wuhan, fear had faded away and boredom was settling in. Apathetic scrolling has replaced frenetic news reading. The "outside" of the apartment has turned from a major source of anxiety to being almost desirable. People were dreaming about noodle corner shops, unsure if they could ever visit them again.
On February 24th, Dino Ge Zhang, Jon Phillips and I decided to circulate an open call to gather original texts and artworks about memories of Wuhan and Hubei. We reach out to friends and were introduced to many people through online discussions. In the following weeks, we received 15 contributions that we edited and compiled in the present volume. (Un)Locked: Memories of Wuhan contains essays, poetry, fiction, photography, and drawings. It is divided in five sections. All contributions - with the exception of the fifth section - were written during Wuhan's lockdown by people on-site or elsewhere on Earth. Their original languages have been kept - English or Chinese. The opening text offers an account in one of Hubei's rural area. The second section evokes past remembrances and childhood memories of Wuhan. The third one is a collection of lockdown diaries. The fourth contains a work of fiction. The fifth and last consists of two recollections after some months. Altogether, this collection of works casts lights on life in Wuhan before and during the early days of the Covid19 pandemic.
With contributions by: Ou Ning, 麦巅, Nathanel Amar, Eugene Sun, 苏格, Chengzhong, 金怡菲, 赵景宜, 康骏, Ludan, Dino Ge Zhang, 地沟, 山鳩, LIU, 古宇, Menting Wang, 邓雯
Edited by Clément Renaud and Dino Ge Zhang
Designed by Christopher Adams
152 pages.
Published by Qiware / Scale on Apr 1st, 2021 under #CC0 licence