< Back
'REALTIME: Making Digital China' is an investigation about China's digital and urban infrastructure, practices and imaginary spaces.
REALTIME attempts to capture the pace, scale and depth of china's complex and changing reality.
REALTIME is a collection of original accounts, analyses, stories, articles, artworks, pictures, maps, illustrations, and materials collected by researchers and practitioners from various fields of design, geography, architecture, anthropology, economics, and art.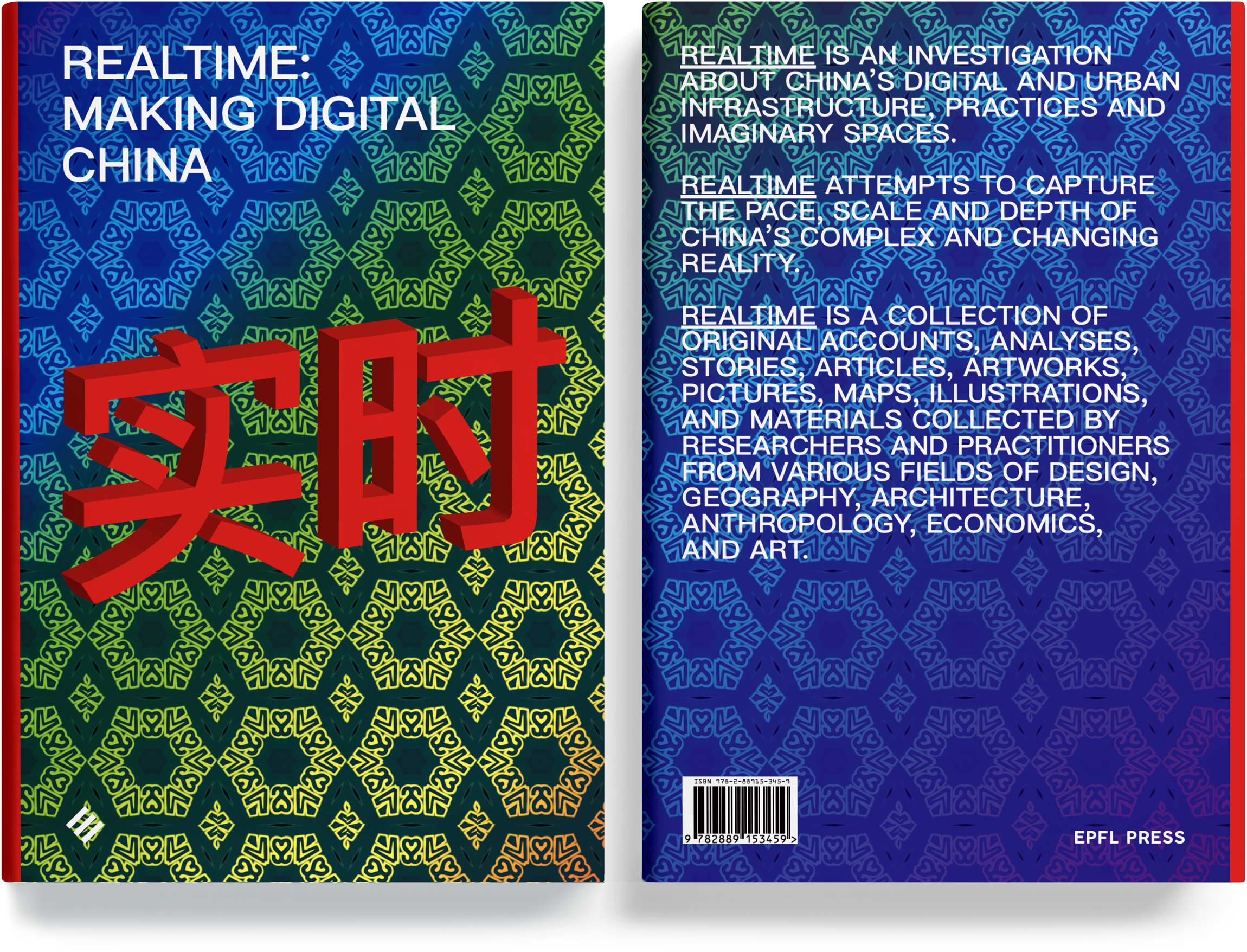 About the Book
This book intends to provide an account from the digital and urban worlds of China. For decades, scholars, think tanks and agencies, both local and global, have been observing and predicting the rise of China's technological power. Research about technology in China has mostly attempted to understand and describe its local specificities, often in order to make recommendations and adjust for competitive advantages. This book asks a different question: how can China inform our relationship with technology?
We envisage China as an important proving ground to learn about ourselves as humans. Instead of attempting to formulate a single and structured analysis, our intention is to incite questions by making unfamiliar links and offering a glance at multiple aspects of digital technology in urban China. This book proposes a fragmented vision made of observations, original documents, scientific research, art projects and fictional content. The title REALTIME expresses a common feeling present in these contributions, one that usually occurs when everything around seems very fast, loud and real.
This volume is composed of two sides—graphical on the left, textual on the right—so as to offer the reader an experience that is both analytical and sensory. It contains perspectives from researchers and practitioners across various fields including geography, anthropology, economics, design, architecture and art.
The opening three chapters provide the larger context, with a historical overview of the ascent of digital technologies in China (chap. 1), a spatial perspective on the planning of cities (chap. 2) and a geopolitical look at the evolution of China's role in defining global technological standards (chap. 3). The bulk of the volume is dedicated to observations collected from the field, including a unique collection of shanzhai phones (chap. 4) and an exploration of Shenzhen's night markets in search of second-hand electronics (chap. 5). Chapter 6 narrates a methodological experiment for studying makerspaces in China. The following three chapters present accounts of home-grown Internet phenomena, namely the media propaganda surrounding artificial intelligence (chap. 7), the evolution of rural e-commerce villages (chap. 8) and the popular activity of live commenting directly over online videos (chap. 9). The final chapter is a work of fiction that attempts to articulate a potential future of China's technology through food and recipes (chap. 10).
Together these contributions constitute a small but significant sample from the vast spectrum of technology in China. They remind us that technology, before being from any specific nation, is deeply human.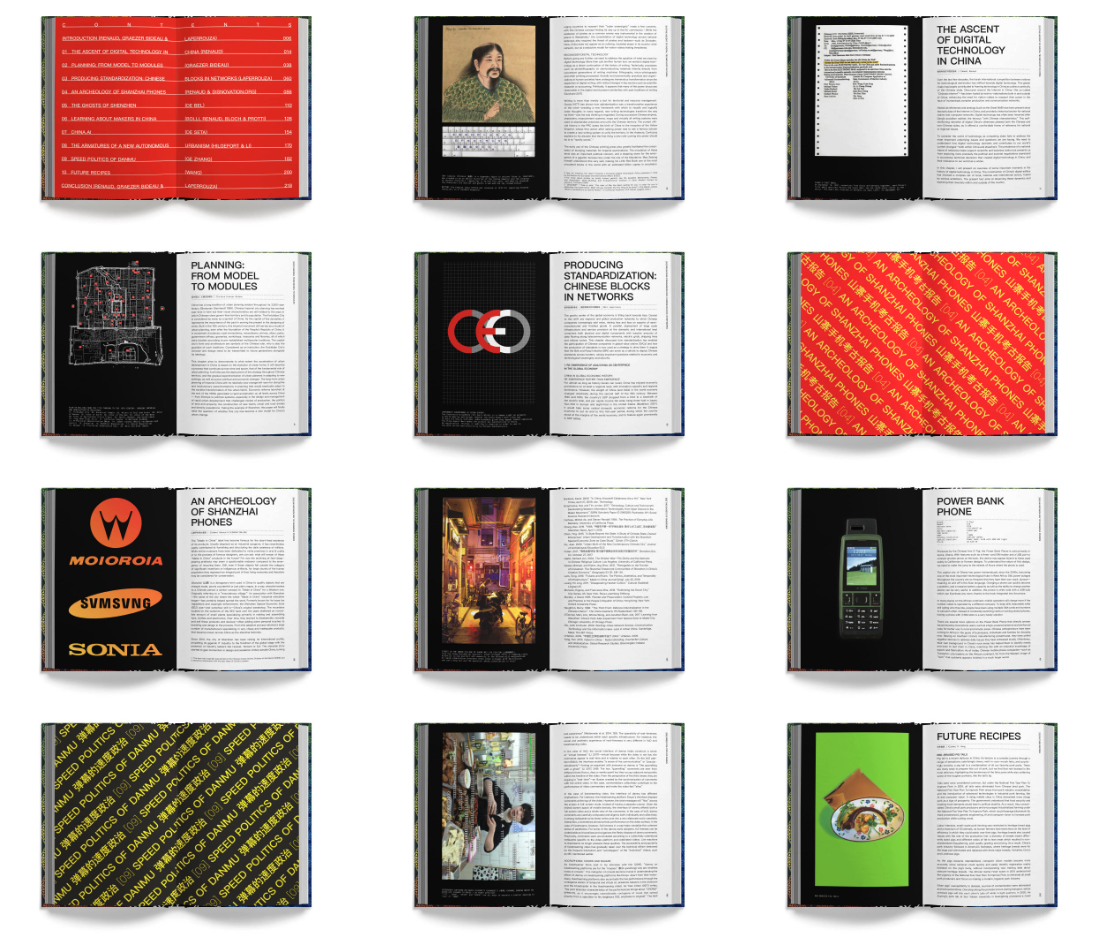 Table of Contents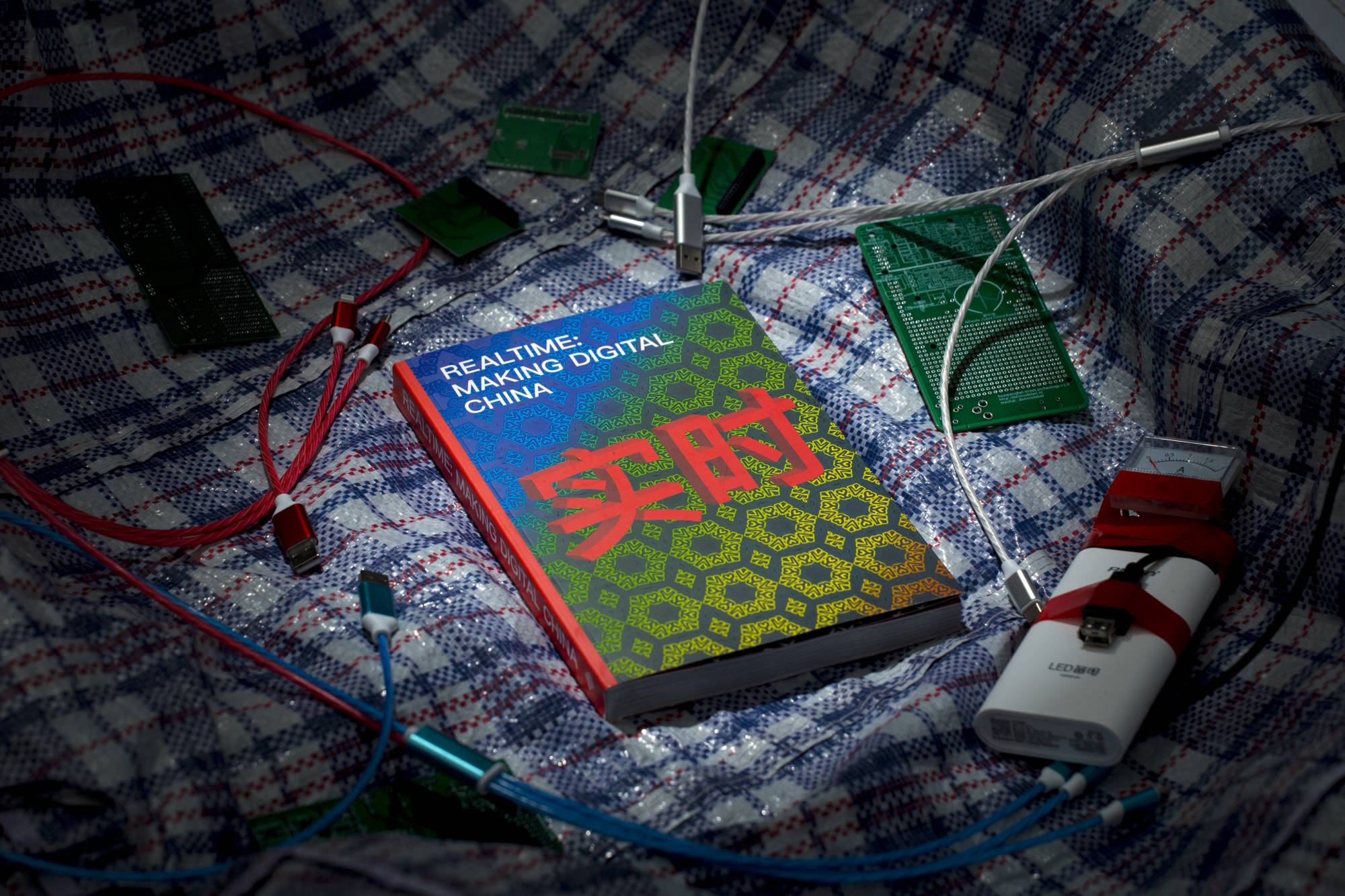 Impressum
EDITORS
Clément Renaud,
Florence Graezer Bideau,
Marc Laperrouza
GRAPHIC DESIGN
Maria Roszkowska,
Disnovation.org
PUBLISHER
EPFL PRESS, 2020
ISBN 978-2-88915-345-9
LAUNCH
Launched on Jan 12, 2020
at the Shenzhen Design Center
for the Bi-City Biennale of Urbanism and Architecture (UABB).
WEBSITE
realtimechina.net
For more, read some excerpts of the books in Makery 'REALTIME: Making Digital China: highlights' or rewatch the (online) Book Launch: at Venture Café St Louis.
Get the book